Visiting Ha Giang in late spring
People often say that it is not the destination that is important, but the journey there. The saying is very true to the journey to the northern province of Ha Giang, as every road, mountain, flower bed and house that travellers may catch on the way can make their visit worthwhile.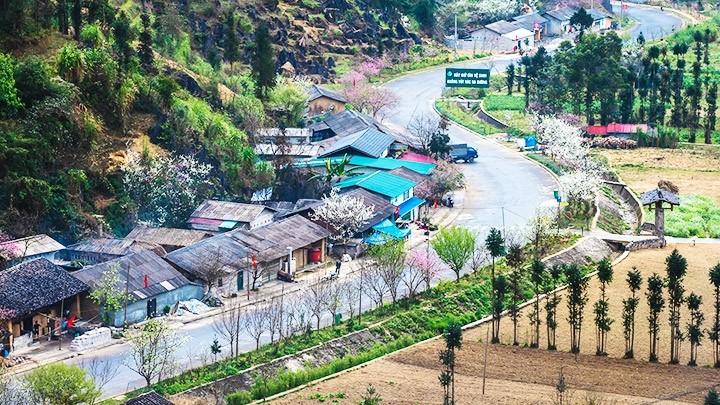 Peach blossoms are blooming on both sides of road leading to Sung La valley in Dong Van District.
Coming to Ha Giang in late spring in March, vacationers can admire the brilliant beauty of blooming peach and plum blossoms. Everywhere along the route connecting the four districts of Quan Ba, Yen Minh, Dong Van, and Meo Vac is coated with lovely blooming flowers.
A little ethnic girl carrying a flower basket on her back.
White plum blossoms in full bloom in late spring.
View of Ma Pi Leng Pass from above.
Spring in Pho Cao Commune, Dong Van District.
A new day has come in Ma Pi Leng Mountain Pass.
---